Places to visit
Memorial Cross
After the Shrine of Remembrance, Mount Macedon Memorial Cross is considered to be the most significant war memorial in Victoria. Located on the summit of the mountain within the War Memorial Cross Reserve, this imposing structure stands 21 metres high and commemorates all those who served in wars and conflicts.
Originally built in 1935 by local resident, William Cameron, the Mount Macedon Memorial Cross is a truly remarkable and awe-inspiring monument.
William Cameron
William Cameron, a prominent and wealthy local resident, during the great depression, wanted to do his part for his country and for his community. Building the Memorial Cross.
Mr.Cameron knew that not only would this new monument be a great way to honour our Australian heros, it also provided local jobs. His generousity also extended to the gardens surrounding the Cross and he even donated the road to the summit (which is named Cameron Drive.)
ANZAC Day
Every year on ANZAC Day (April 25th) there is an ANZAC Day Dawn Service at the Memorial Cross as the sun rises over Mount Macedon.
Remembrance Day
At present NO service is held at the Memorial Cross to commemorate Remembrance Day.
Cross Reserve
In 1995, the Cross reserve was declared a War Memorial Reserve. Various plaques from other Australian conflicts were unveiled in the reserve, just inside the gatehouse; Including:
Vietnam Memorial
National Servicemens Memorial
Korean War Memorial
How to get to Memorial Cross
The Memorial Cross is located at the summit of Mount Macedon. It can be accessed at the very end of Cameron Drive, 100 car parks, and multiple bus parks are only 350 metres walk from the Cross itself.
Interesting facts about the memorial cross
The cross was once hit by lightning in the 1970s (this is when the old cross started to deteriorate)
The original cross was made from tiles surrounding a steel structure, however the new cross (built in 1995) is solid reinforced concrete. To match the look, and feel of the old cross, tile shapes were etched in to the concrete, and the concrete was tinted to mimic the original look of the cross.
There was once a large pond next to the main pathway to the cross, this was however removed decades ago.
The cross itself survived the 1983 Ash Wednesday bushfires, but the grounds, and gardens suffered severe damage.
Lookouts, and viewing platforms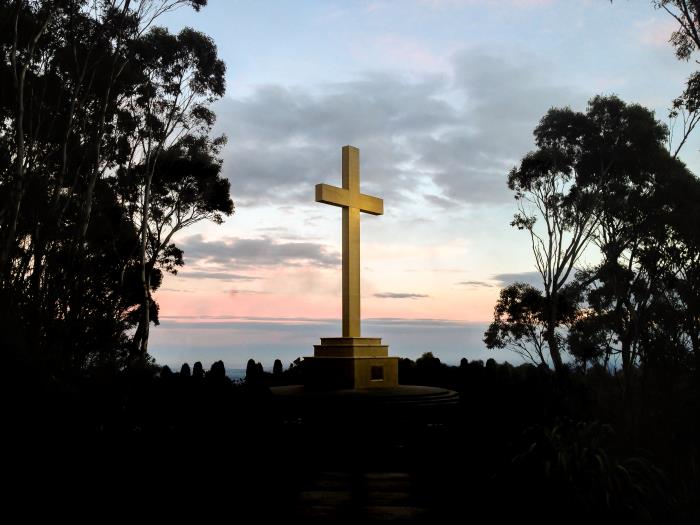 ×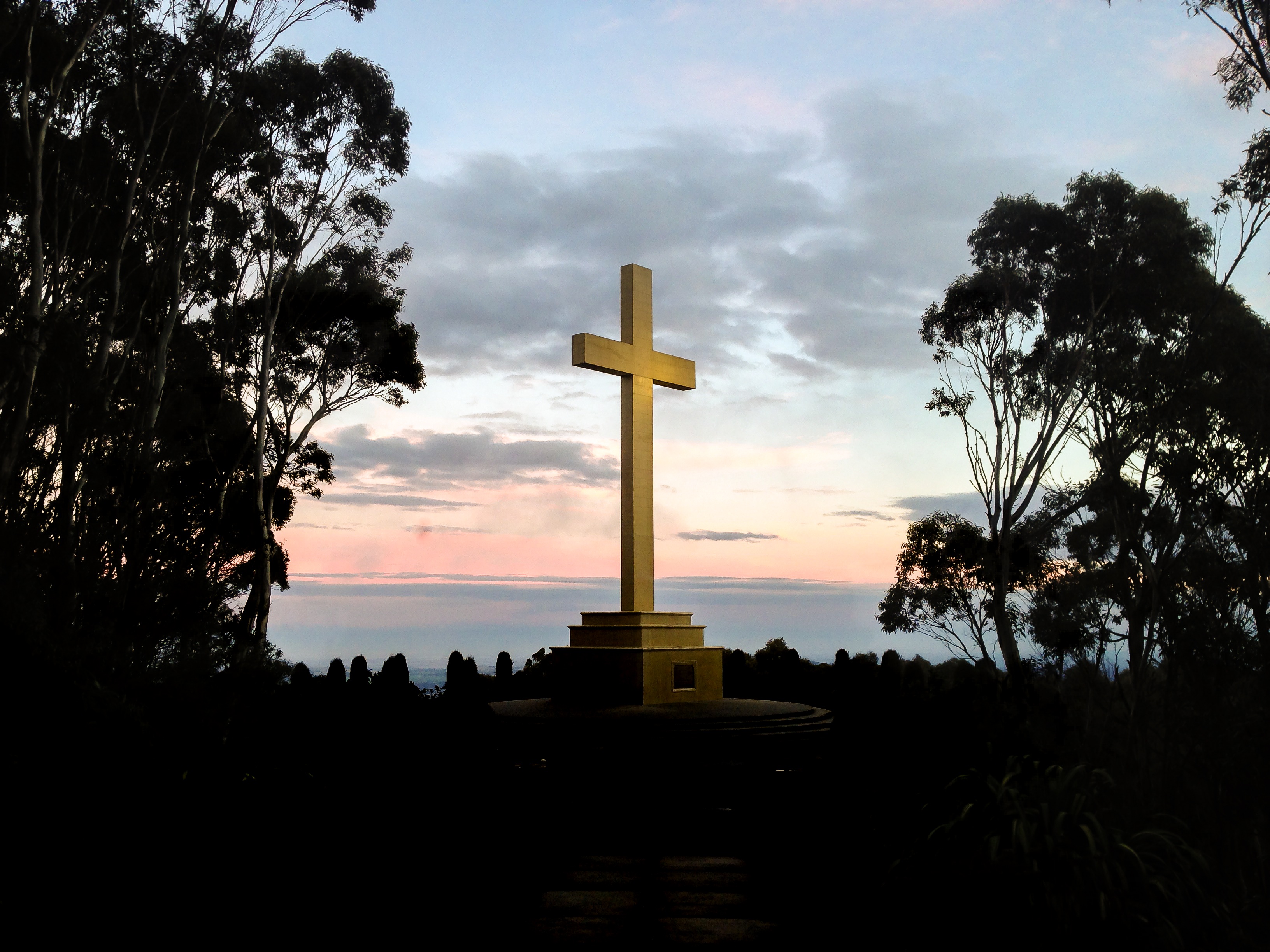 Things to see and do
Lookout/views
War Memorial
Walking/hiking
Facilities
Information boards
Seating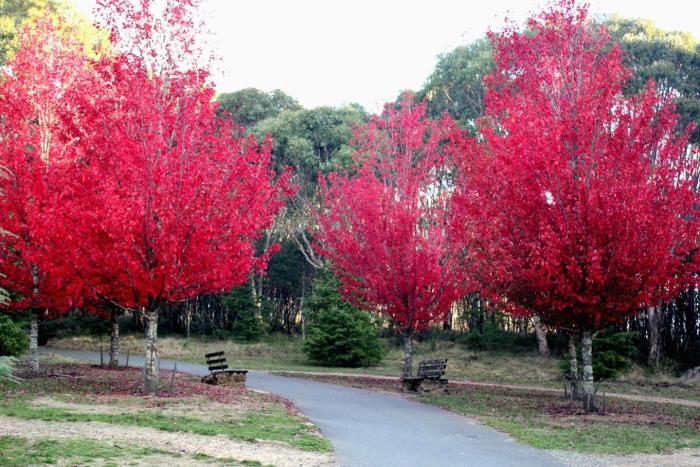 ×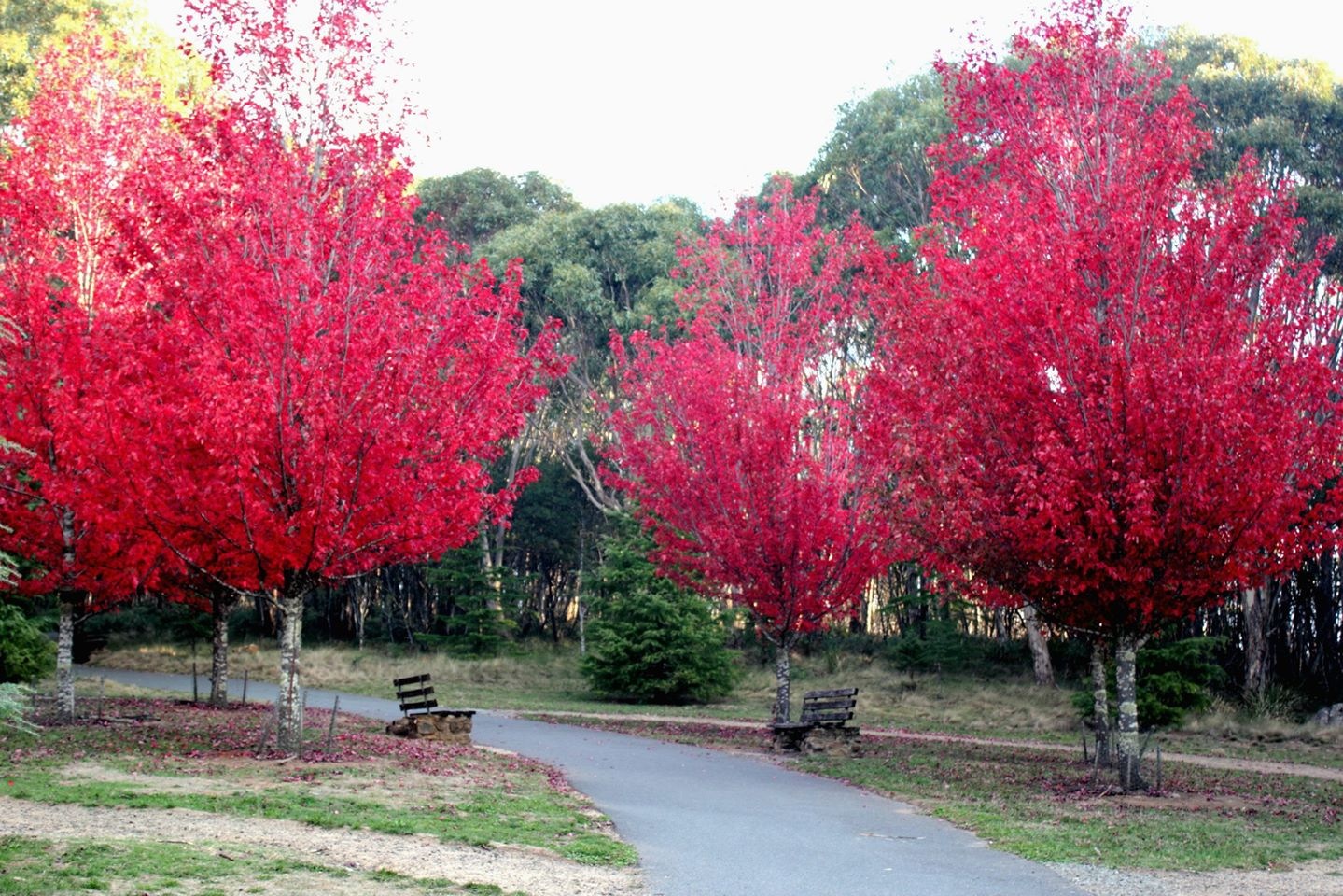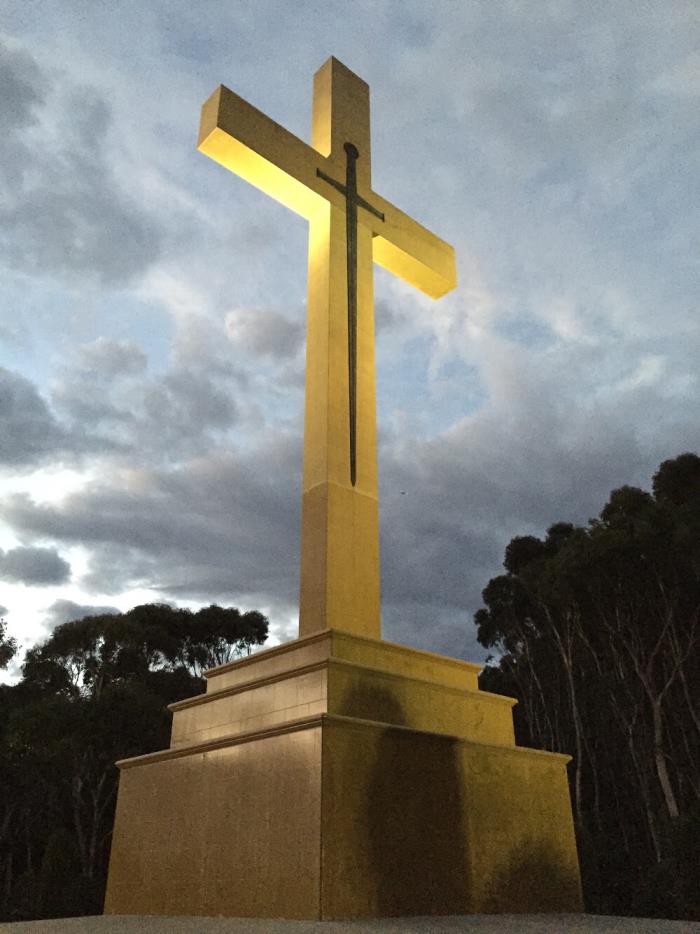 ×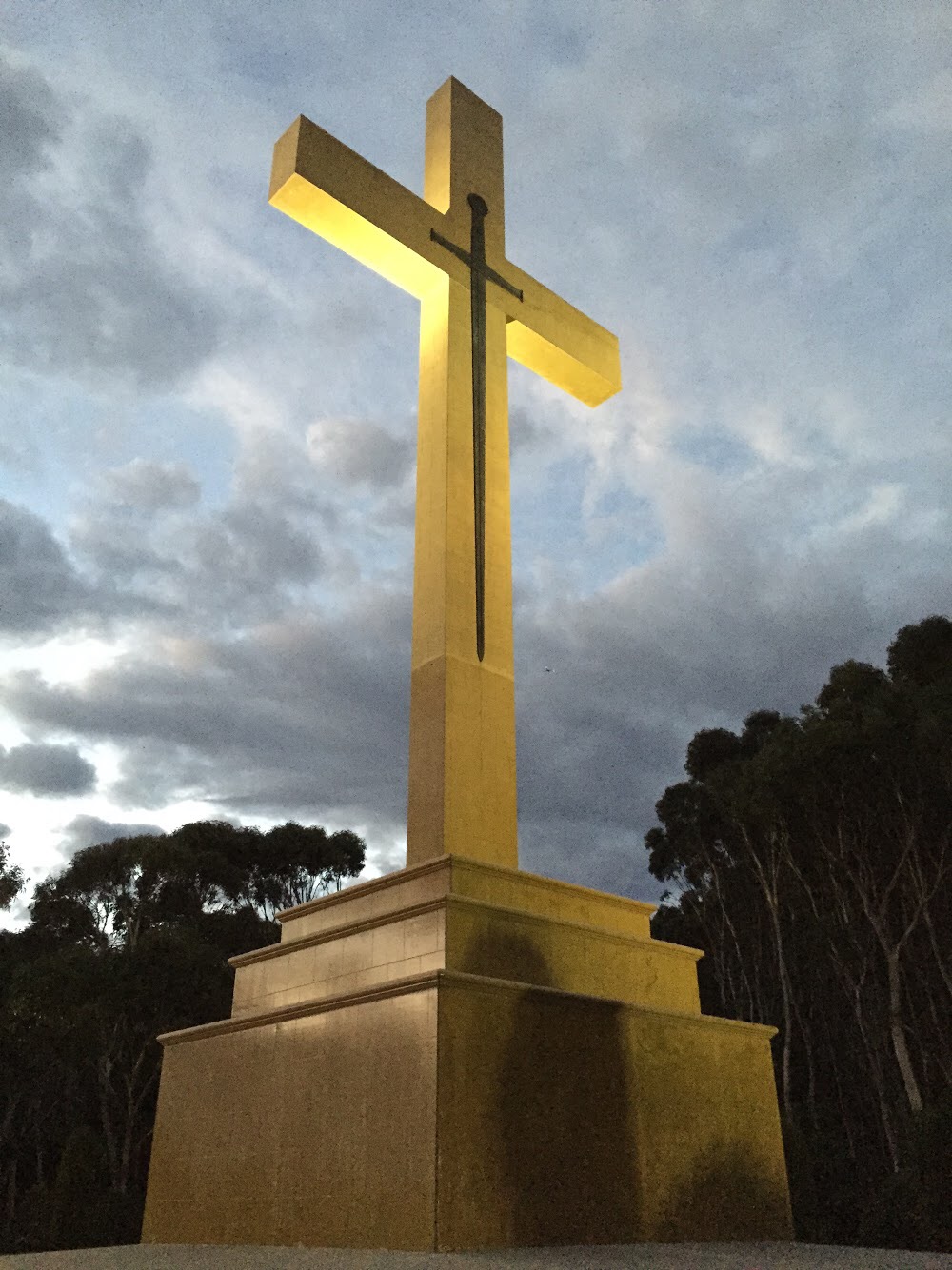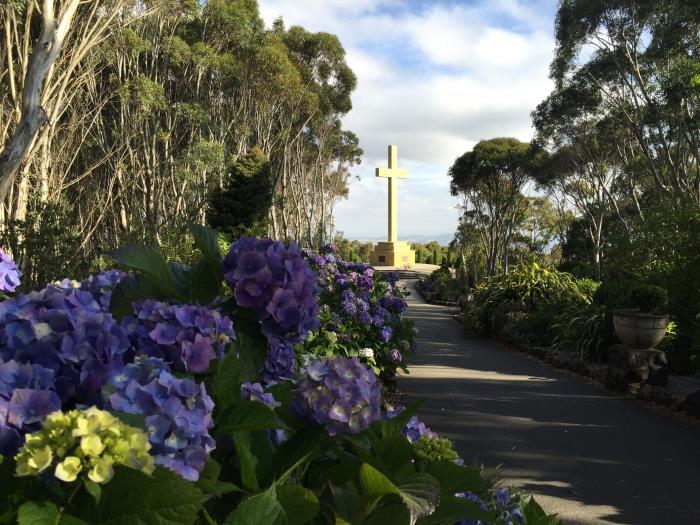 ×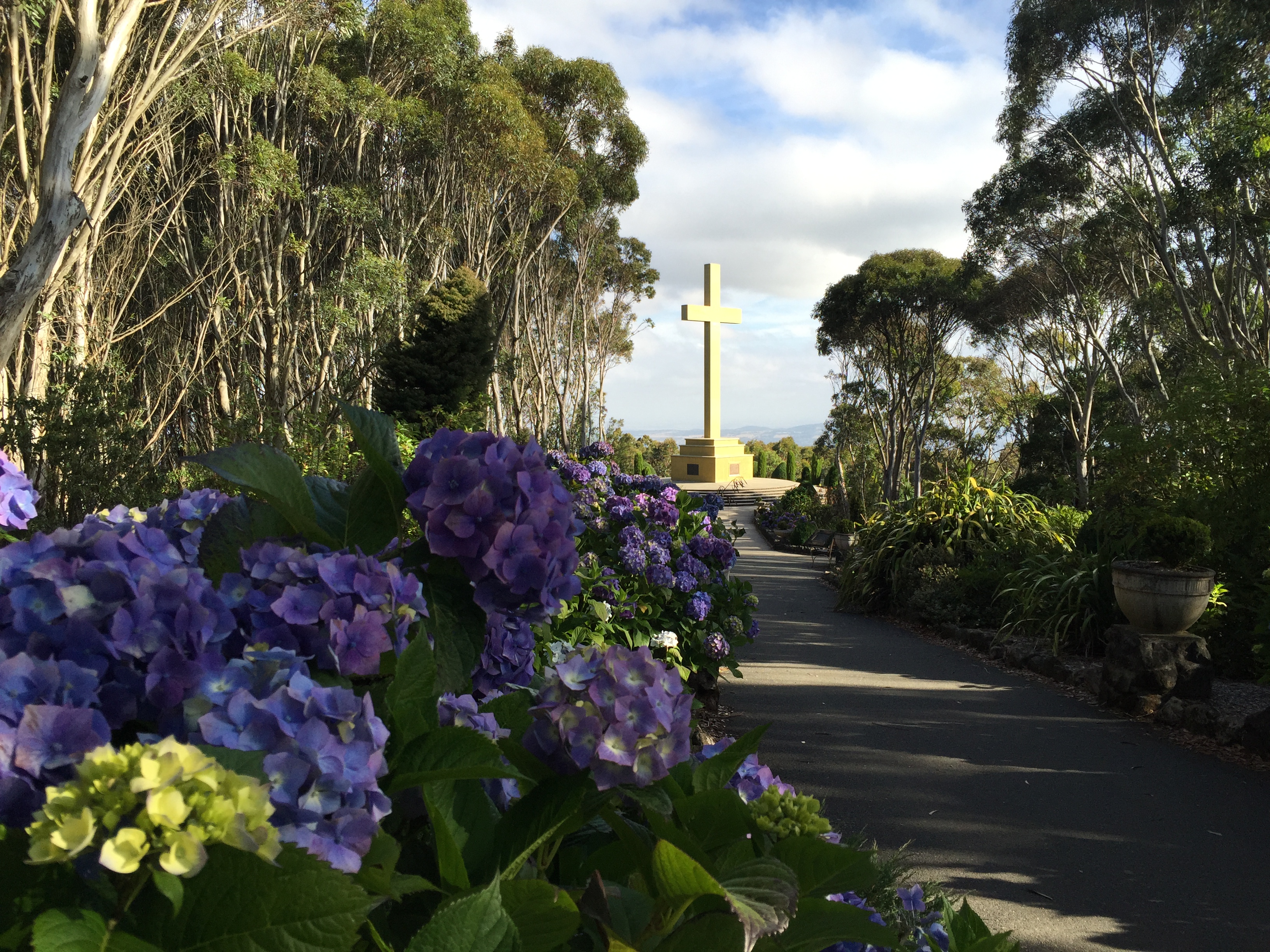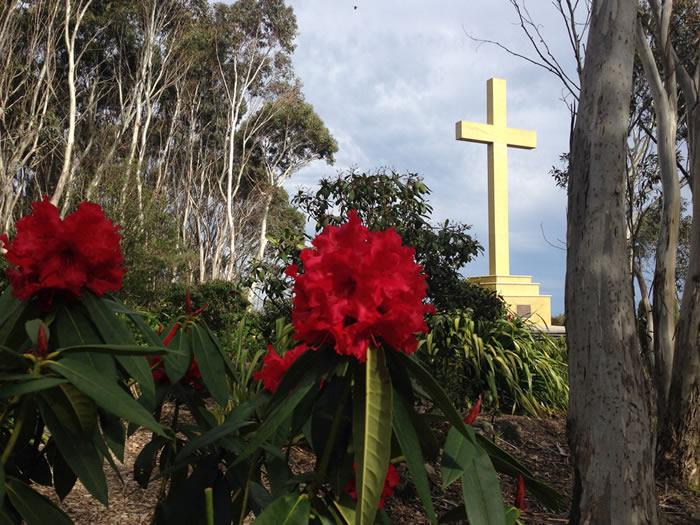 ×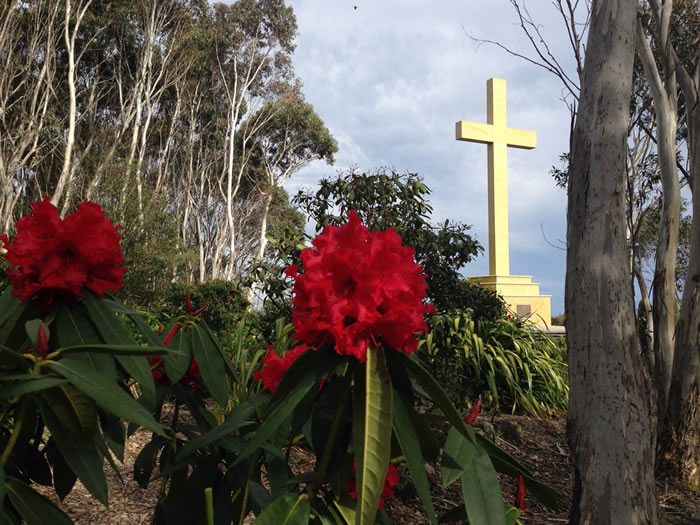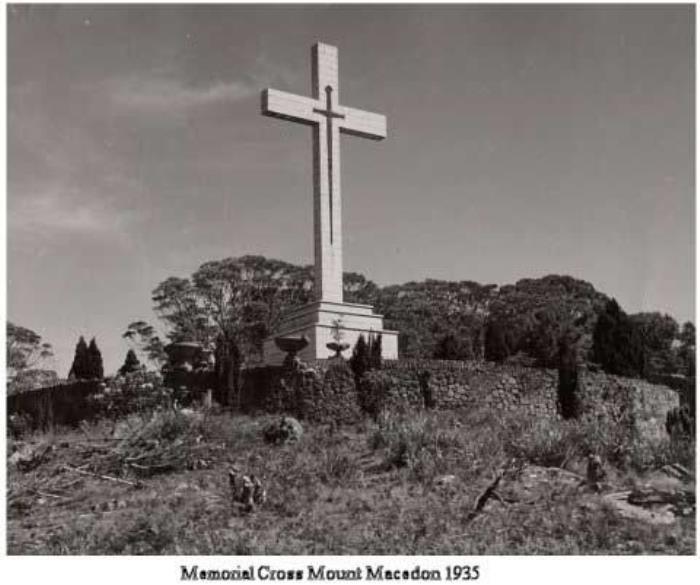 ×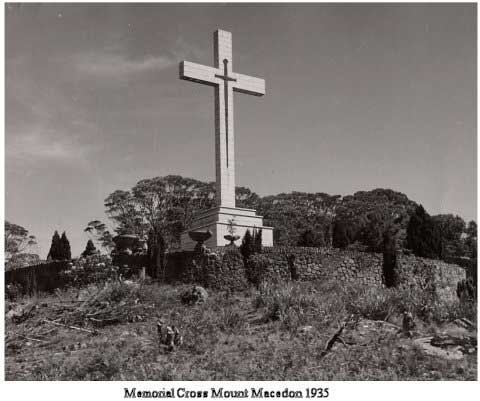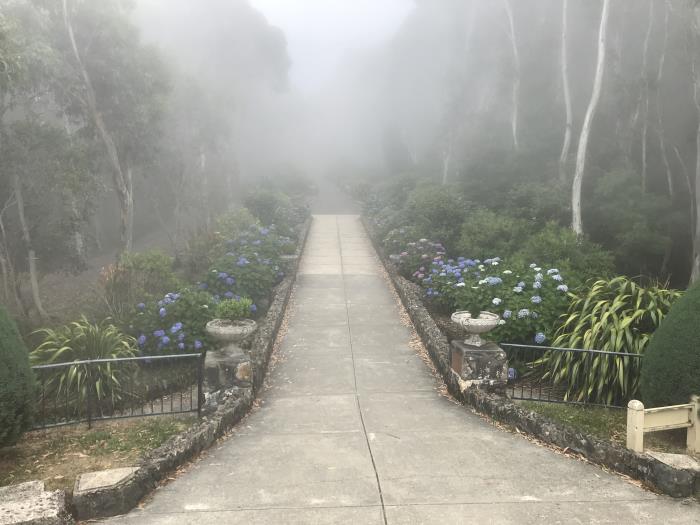 ×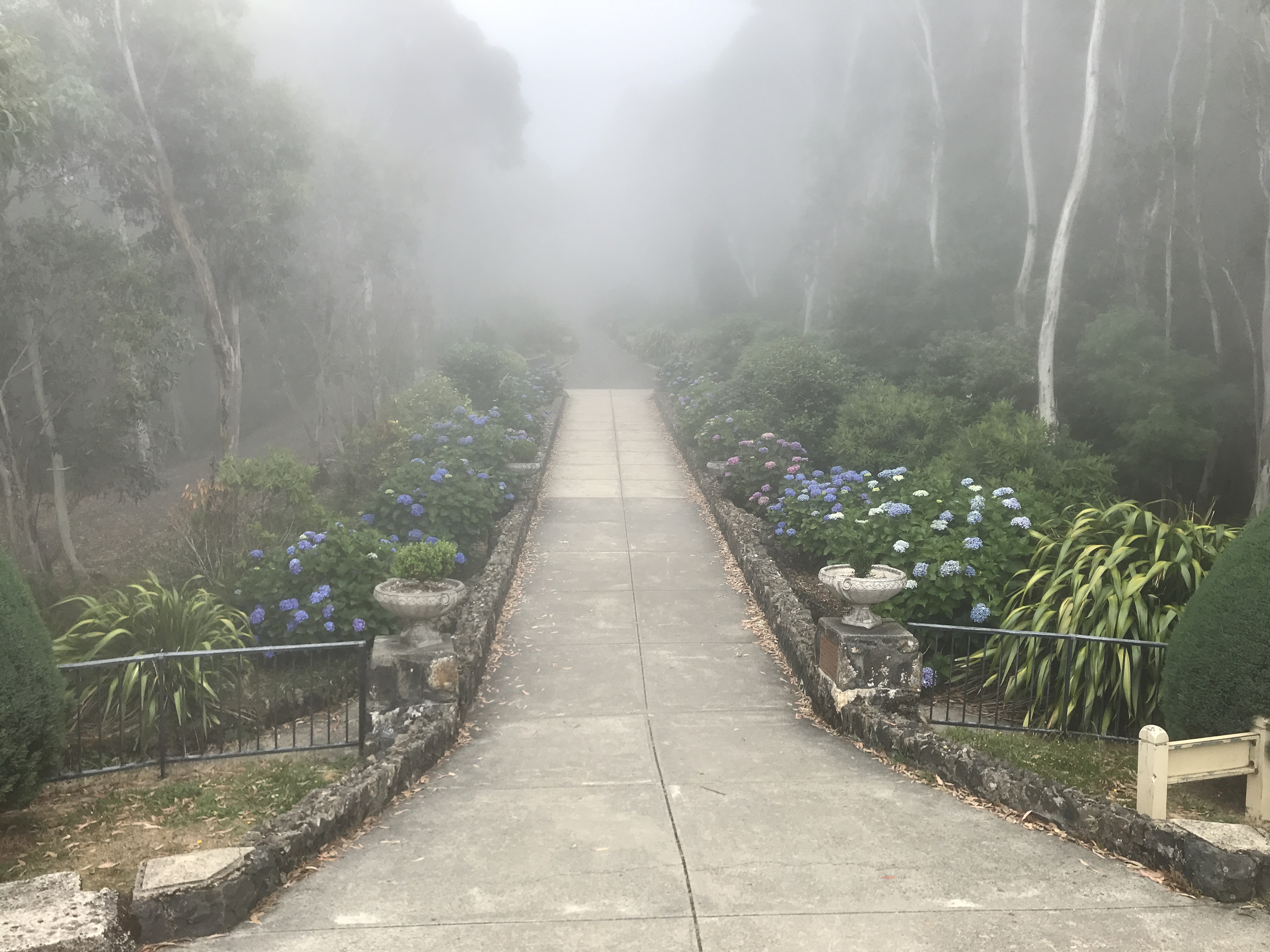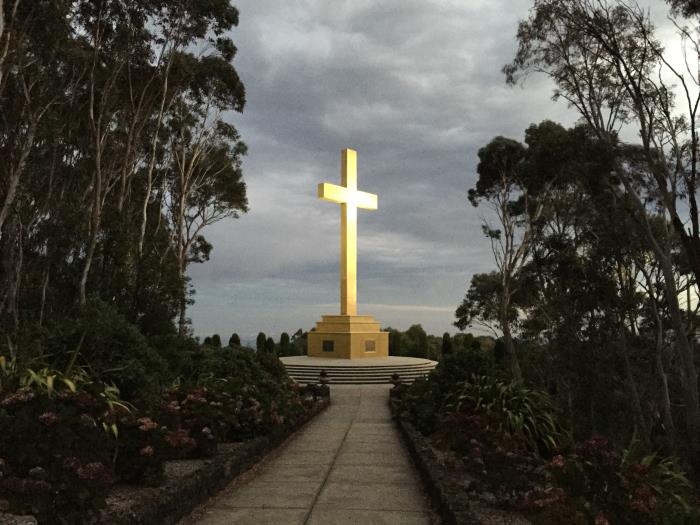 ×